Mood, inflammation, heart disease, oxidative stress, aging, cancer and the connection with your gene variants (SNP's)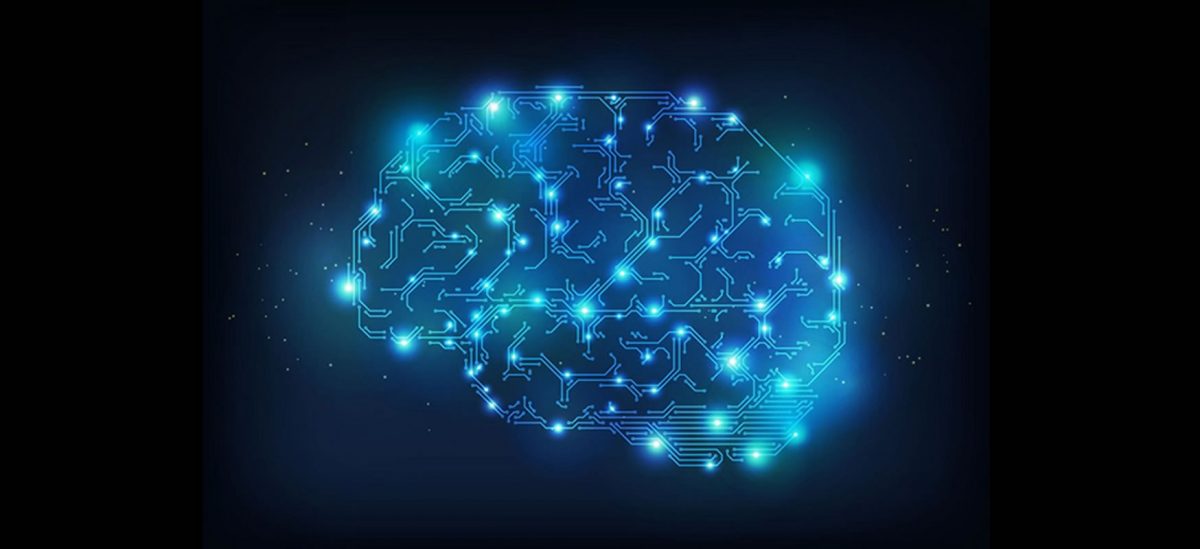 Mood, Inflammation, Heart disease, Oxidative stress, Ageing, Cancer and the connection with your gene variants (SNPs) influencing four of the most significant "biochemical cycles" affecting your health – The relationships between the Folate, Methylation, Biopheterin cycles and the Transsulforination Pathway.- 
In this "DNA AGE", literary, DNA is becoming one of the new frontiers and "exploratory new knowledge" of global businesses. From "Body Hackers" in Silicon Valley, to "Internet Giants" – everyone wants to understand how our gene variants (SNPs) connect to our modern lives-.
These "one or two letters" differences in your DNA code can  make us "similar to one another" yet "unique." 
Detrimental SNPs can contribute to issues such as : 
Recently, Google's Alphabet new health subsidiary Verily Life Sciences has invested in the quest of analysing complex DNA variants (SNPs) based on their research and clinical studies (1,2).
 Alphabet CFO Ruth Porat recently endorsed the initiative based on her struggle with cancer. She went on, saying "Google is finding the most success when it brings medical professionals and technologists together" (2).  
On a different front, facebook founder Mark Zuckerberg is financing with a grant of 68 billion dollars a global initiative to map every cell type in the human body (collectively called Human Cell Atlas (HCA) (3).
Indeed, You might have come across yourself, reading recent news on the internet and mainstream media, heralding new "gene codes" like "MTHFR" or "COMT" as a breakthrough in medicine  (4, 5, 6, 7). 
These and several other gene variants (SNPs) are crucial for their health relevance in a multitude of topics and conditions (4, 5, 6). 
 However, how these gene variants (SNPs) are "connected" is not a simple matter.
In this article, we will discover, with simple analogies and using descriptive terms, how these genes work together in your complex biological machine. 
If you think of your body's collection of biological and cellular processes as "a molecular clockwork",  each of the "gear wheels" of this clock must move at the right speed to function. 
These wheels "rotate" together (i.e. like interlocking wheel dents). If one or more of these wheels does not work correctly,  they can potentially stop or cause the clock to malfunction! 
Ground-breaking research in recent years has identified some of the "most significant wheels" of this molecular mechanism. 
Scientists have also discovered some of the most critical gene variants (SNPs) that are the essential "dents" of these wheels (e.g. MTHFR, MTR, MTRR, COMT, MAT1, ACHY, CBS, BHMT). 
The "Folate Cycle" is the central "master wheel" of the body that uses dietary folates to provide the building blocks for DNA synthesis (11). 
The Folate Cycle also provides an essential signalling "methyl group", a vital "molecular tail" that it is attached to molecules involved in numerous other processes including: 
The Folate Cycle interconnects to three other essential "wheels" of your molecular clockwork: 
 The Folate cycle uses three crucial "dents" of its "wheel" to regulate the interactions with the three Cycle/Pathways mentioned above  –these are genes DHFR, MTHFR and MTR/MTRR. –
The DHFR and MTHFR gene connects the folate cycle to both :
With the Biopeterin Cycle, these two enzymes work together to assist the body to make available a cofactor called Tetrahydrobiopterin (BH4). 
Tetrahydrobiopterin (BH4) is vital for :
DHFR  and MTHFR use two different strategies to make BH4 available :
On the other hand, with the "Methylation Cycle" DHFR and MTHFR sequentially work together with the same strategy in conjunction with the "third dent" of the folate cycle "wheel" – the  MTR/MTRR genes-.    
DHFR converts folic acid (from diet and supplements) working together with other enzymes of the Folate cycle, into a form of Folate called "methylene-THF". 
At this point, MTHFR  using vitamin B2  is crucial to transform "methylene-THF" into a molecule called "5-L-MTHF." 
"5-L-MTHF" is the popular form of bioactive Folate that mainstream media like to report due to its beneficial effects in treating genetic deficiencies, abnormalities, depression, and many other conditions. (16). 
Most dietary Folate transforms into your digestive system,  into 5-L-MTHF before entering your bloodstream for utilisation in different tissues (17).
5-L-MTHF is an excellent "methyl-tail donor" that is used by the  MTR/MTRR enzymes in combination with Vitamin B12 to convert and recycle  Homocysteine into Methionine – two of the pillar molecules in the Methylation Cycle.- 
 The 5-L-MTHF's "METHYL TAIL" IS SO IMPORTANT FOR THE METHYLATION CYCLE AND YOUR HEALTH. WHY? 
The 5-L-MTHF's methyl tail donor introduced above, assists during the formation of amino acid  Methionine. 
MTR/MTRR enzymes reattach the methyl tail taken from 5-L-MTHFR to Homocysteine during its recycling process, creating Methionine. 
This methyl tail is then "passed on" from Methionine and "reattached" again to other molecules in a series of additional enzymatic steps. 
This sequential process of passing on this "molecular tail" to different compounds during the methylation cycle is essential to your health, and it is vital to biochemical processes including :
WHY METHIONINE and SAMe are CRUCIAL TO DEPRESSION, ANXIETY AND YOUR MENTAL HEALTH?
Methionine generated during the "homocysteine recycling" initial steps of the methylation cycle is "transformed" further by an enzyme called "MAT" to make  SAMe. (18)
SAMe are molecules that are also "methyl tail donor" that an important enzyme called "COMT" "attaches" to neurotransmitters such as Dopamine, Epinephrine and Seratonin to deactivate them (19). 
COMT regulates the balance of these brain signal molecules (19). 
 If there is an imbalance between activated and deactivated neuromediators (e.g. Dopamine and Serotonin), one can develop depression, anxiety and other psychiatric conditions (20). 
 COMT, a PHASE II enzyme described in another article on this blog (Detoxification & Inflammation ), links the Methylation cycle to the degradation of neurotransmitters and hormones.
COMT also participates in the metabolism of Estrogen (18).
Women with a genetic makeup that produce a higher level of Estrogen (e.g. women with endometriosis) are at higher risk of developing anxiety and depression.  
High levels of Estrogen and low levels of SAMe slows down COMT during its role in the degradation of Dopamine and serotonin (18). The resulting significantly higher imbalance of these two molecules contributes to depression, anxiety and potential mental issues (20, 21).
There is extensive scientific research also confirming that SAMe is useful in the treatment of existing depression, Arthritis and liver disease and other conditions (22). 
WHY THE BALANCE OF "HOMOCYSTEINE" IS A CRUCIAL ELEMENT OF YOUR MOLECULAR CLOCKWORK FOR OPTIMAL HEALTH.  
Homocysteine (Hcys) is a vital molecule regulated by the Folate and Methylation cycle required for numerous processes.
Homocysteine levels are crucial for optimal health. 
High levels of Homocysteine (in medical terms, this is called  Hyperhomocysteinemia ) can cause havoc in the body. 
Deficiencies of B6, Folic acid (B9), Cobalamin (B12), genetic defects (we will cover these genes (SNPs) further below), moderate and chronic alcohol consumption can raise Homocysteine and contribute to: 
Recently scientists who studied the effect caused by our genes on our psychology, behaviour and mental disorders, connected the impact of high Homocysteine levels to disease.
Research has connected high levels of Homocysteine to the simultaneous rise of the metabolic syndrome and mental illness that "plagues the Western population" (31).
Key symptoms of the metabolic syndromes are : 
WHY "HOMOCYSTEINE BALANCED LEVELS" ARE A KEY COMPONENT FOR ANTIOXIDANT FORMATION, AND FREE RADICAL "CLEARANCE".
Homocysteine levels must be moderate for the body to function normally. 
The body mostly uses 'two main wheels" of its biological clockwork to ensure that Homocysteine is processed further to avoid high toxic levels:
Several genetic variants (SNPs) must work sequentially like in a "convey belt of an industrial process" to transform Homocysteine (Hcys)  first into Cysteine, then into Glutathione.
This process sequentially proceeds as follows:
Mutations occurring in some gene variants (SNPs) for CBS, CTH/CSE, GSL, GSH together with lack of Vit B6 and SAMe can disrupt this "molecular convey belt" with detrimental repercussions: 
Glutathione has an influential dual role : 
GENE VARIANTS (SNPs) OF YOUR "FOUR ESSENTIAL MOLECULAR WHEELS" CAN DISRUPT THE PROPER FUNCTIONING OF YOUR "BIOLOGICAL CLOCKWORK" CONTRIBUTING TO A MULTITUDE OF HEALTH PROBLEMS AND CONDITIONS. 
We covered previously in this article how some of the most critical gene variants (SNPs) are the significant "dents" of the "four essential wheels".  
These "dents" are vital for the correct functioning of your "molecular clock".
However, what happens to your body when mutations inherited by your maternal or paternal DNA compromise the work of these essential genes? 
This question does not lead to a "straight easy answer"; indeed, it gets complicated. 
Fortunately, with the fast advancement of science, "new answers" are available. Ground-breaking "large scale" gene studies called Gene Wide Associated Studies (GWAS) that involve large population samples are shedding light on these "genetic anomalies". 
These experiments link gene variants (SNPs) to a large number of conditions (38) such as depression, diabetes, Alzheimer's, inflammatory disorders and the list goes on. 
Investigators have found that if several gene variants (SNPs) concomitantly show adverse mutations, then the health repercussions can be severe. 
In simple terms, If multiple dents are "faulty", on one or more "wheels", it is likely that the speed and the correct movement of your complex biochemical mechanism deteriorates.  
 Global research effects are currently investigating some severe mutations and their impact on your health. Some well-investigated facts follow below:
We recommend using a comprehensive DNA testing system in conjunction with expert advice, to discover the list of "strengths" and "weakness" in your DNA to achieve better health. 
Your essential "dents" and clock can be "repaired and optimised" with the appropriate exercise, lifestyle, dietary changes.    
References :
2. Alphabet CFO Ruth Porat opens up about her bouts with cancer and Google's work in early disease detection. Christina Farr, Jennifer Elias  CNBC  TECH NEWS. Oct 21, 2019
https://www.cnbc.com/2019/10/21/alphabet-cfo-ruth-porat-opens-up-about-her-struggles-with-cancer.html
7. Genetic Variant Predetermines Risk of Cognitive Decline in Parkinson's, Research Suggests. Catarina Silva, MSC. Parkinson's News Today. Jan 11, 2019
19. Behavioral outcomes of monoamine oxidase deficiency: preclinical and clinical evidence. Marco Bortolato, Jean C. Shih. Int Rev Neurobiol. 2011; 100: 13–42.
32. L Horn. Nutrition in the Prevention and Treatment of Disease 2001, Pages 291-302.  https://www.sciencedirect.com/science/article/pii/B9780121931551500210
Dr Valerio Vittone | BSc (Hons) (Biochem) PhD (Med) Syd | Health, Fitness, Epigenetics & Nutrigenomics Expert.